Route 66
Route 66
"Get Your Kicks on Route 66!"
Find out why the "Mother Road" beckons to so many from here and abroad. And why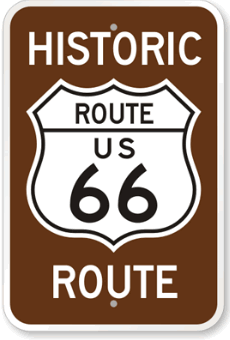 nostalgia harkens to us to experience the "slow lane" – from the mom & pop restaurants,
old filling stations, Frank Lloyd Wright architecture to corn dogs on a stick.
Come and listen with us as John Weiss, historian and preservationist, and award winner of
the prestigious international John Steinbeck Award, take us back to a time when Route 66
was king of the roads.
WHEN: April 13th at 3:00p.m.-4:00p.m. with a question period afterward
WHERE: Good Shepherd Lutheran Church
525 63rd Street
Downers Grove, Illinois
COST: A free will offering
REGISTRATION:
Please Register Here
Finger food and beverages will be provided beforehand and a sweets table after.
We look forward to seeing you there.